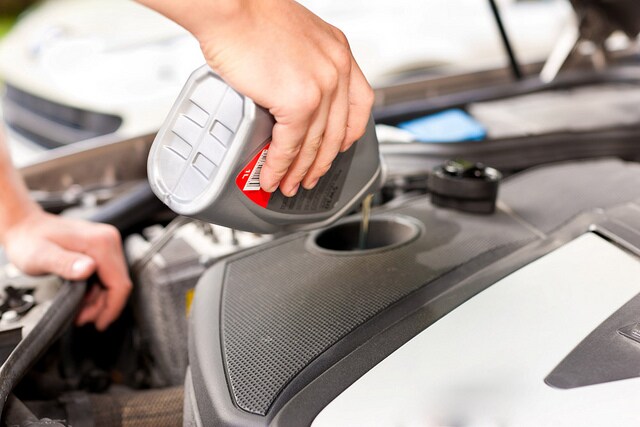 Here at Security Dodge Chrysler Jeep Ram, we lead busy lives-just like you do. So we know how hard it can be to fit routine vehicle maintenance into your crazy schedules. It seems so easy to just keep driving and driving, avoiding the service lane, especially when it comes to something as simple as an oil change. However, not changing your oil regularly could actually have disastrous ramifications on your vehicle-and on your budget-down the road.
The average oil change costs between $20 to $55 dollars, and it's recommended that you get an oil change every 3,000 miles or every three months, whichever comes first. So, at the most, you'll spend about $200 on oil changes in any given year. For that small amount, you'll improve your engine's performance, keep your engine running smoothly for longer periods of time, and even get better fuel economy ratings.
On the other hand, if you don't bring your vehicle in for regular oil changes, you allow dirt and detritus to accumulate inside your car's engine. You'll slow down your engine's performance, lower the engine's life expectancy, and get less gas mileage out of your car, all thanks to some dirty old oil. Replacing your car's engine can be incredibly expensive, too-the cheapest engines cost you about $1,000 while the higher end ones can be closer to $10,000.
Obviously, the benefits of scheduling routine engine maintenance-especially getting your oil changed regularly-far outweigh the small costs. You'd much rather keep your engine clean and healthy for the long term. Plus, bringing your vehicle in regularly for an oil change also gives mechanics an opportunity to check on your vehicle's overall health. So make sure to build time into that busy schedule of yours to come see the Service Department of Security Motors for all your car maintenance needs.