New Dodge Long Island Area – 2019 Dodge Challenger for Sale in Amityville NY Long Island
Long Island Area – 2019 Dodge Challenger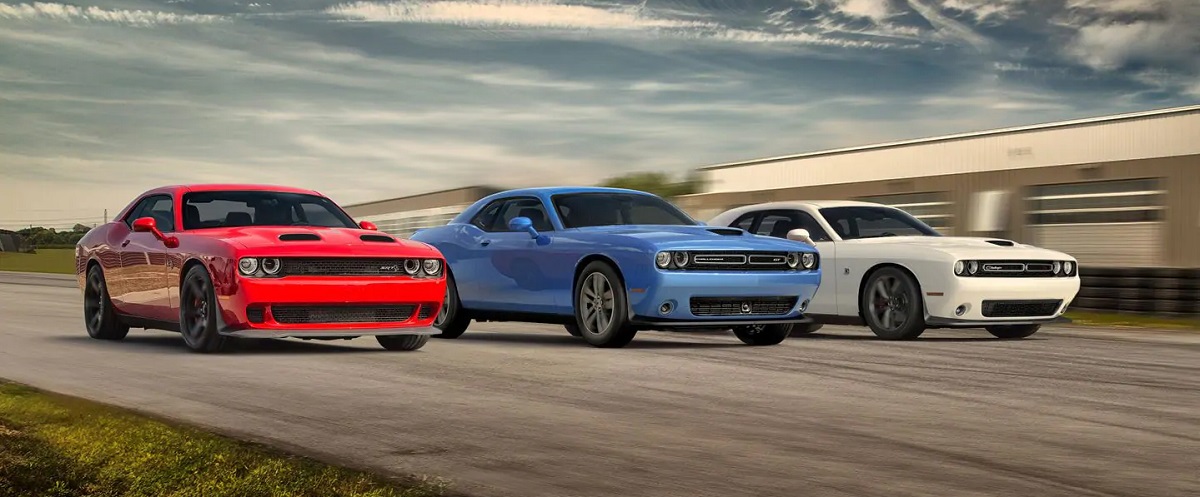 View Inventory
Vehicle Overview
When Dodge first introduced the Challenger, it was like they had released a bomb. This car is so powerful and fast that driving it is entirely unlike driving any other type of automobile. The Dodge Challenger is an impressive car that has been produced to satisfy a particular kind of high-end consumer that desires a luxurious vehicle that is both insanely powerful and amazingly comfortable.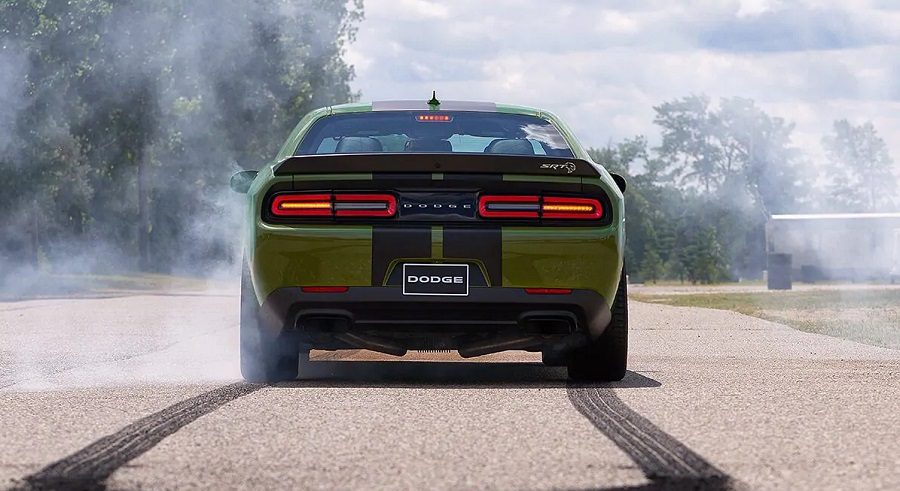 Exterior – 2019 Dodge Challenger
The exterior of this car is magnificent, and when you compare this automobile to its rivals and previous American products, this car is easily more attractive. Also, this car does not lag behind even the most luxurious of its competitors. By buying a Dodge Challenger, you're making sure that your vehicle will have a guaranteed high level of quality. Given that you now have learned about a couple of the extraordinary features offered by this 2019 Dodge Challenger, you'll most likely want to take a leisurely drive in a 2019 Dodge Challenger on Long Island. If you do want to test out this car, then you should be aware that the perfect spot to experiment with this automobile is at Security Dodge. This organization is also a Long Island dealership that happens to be known for their focus on serving Amityville Westbury Massapequa.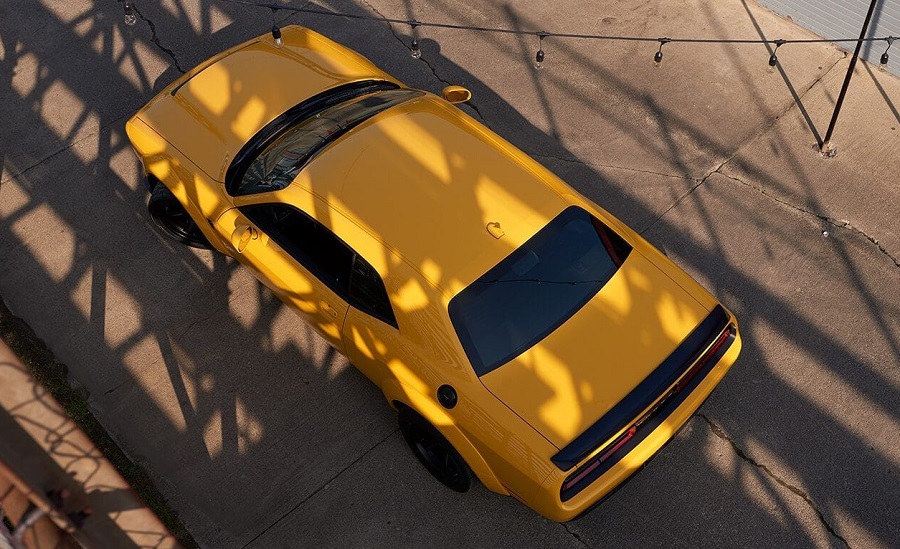 Interior – 2019 Dodge Challenger
The comfort in the interior of this Dodge is particularly surprising for a muscle car like this one. The manufacturer has combined the one of a kind engineering of the potent engine with an interior that is just as fabulous as the best luxury cars on the market today. In short, this car has an outstanding reputation (and this reputation is very well founded) which has reserved these cars for only the most advanced drivers in need of a potent motor vehicle. This car is at the top of its segment with a new diabolically potent variant that is even more amazing than the sports cars offered by other rival manufacturers. The stereo is excellent, the luxurious cabin is tailored to meet the needs of even the most demanding clients, and the air conditioning can blow an icy wind that will be especially appreciated by consumers on hot summer days. Because you currently have become well versed in a small number of the astonishing qualities provided by this 2019 Dodge Challenger, you'll in all likelihood aspire to experience a scenic journey in a 2019 Dodge Challenger on Long Island. Should you choose to take a crack at driving this automobile, then you definitely ought to know that the ideal place to try out this vehicle is at Security Dodge. This group is furthermore a Long Island dealership that is dedicated to serving Amityville Westbury Massapequa.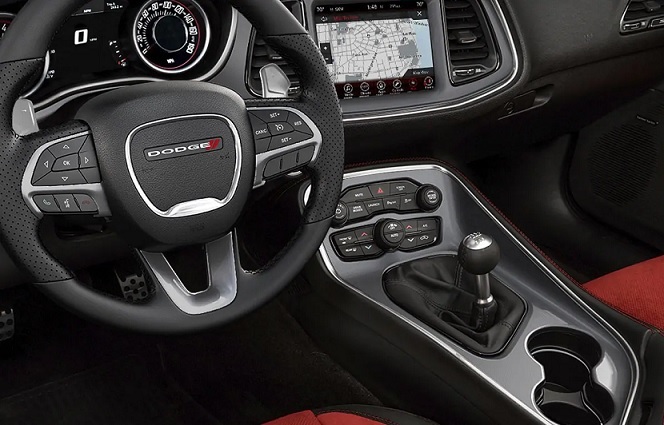 Mechanical – Dodge Challenger specs on Long Island
This sturdy and powerful engine begins its alarmingly fast rise in speed with a pleasingly contained but still evocative hum of the powerful motor. Honestly, this is a terrifically potent car engine that is mainly full of character. Even at high speeds, the responsive gearbox can instantly change gears, and this car can easily keep up with even the most demanding of drivers. A little push on the gas, to see what it is capable of, and the whole automobile will shudder with a powerful burst forward. On the other hand, times had changed a lot from when the first Dodge Challenger was released, and Americans have now understood that even the most powerful sports cars available on the market today must also be able to handily and quickly negotiate a turn. Therefore, this awesome Dodge Challenger is also able to handle driving on even a curvy road. Dodge has managed to upgrade the Dodge Challenger to be able to handle anything the highway may throw at it.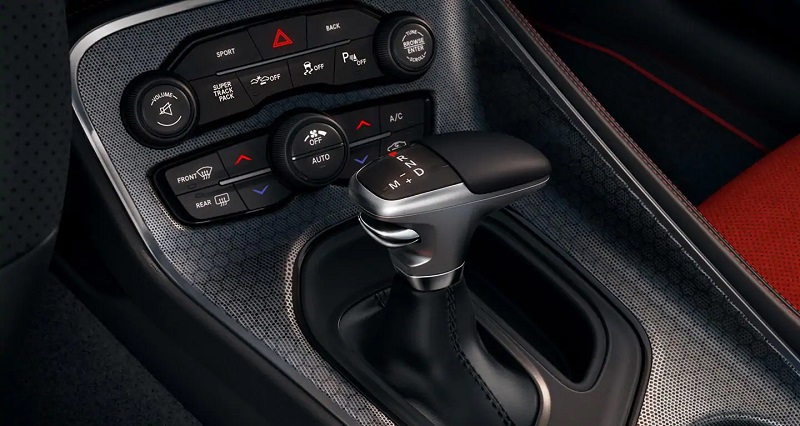 Powertrain – Dodge Challenger specs on Long Island NY
Dodge has decided to show off its ability to innovate for this new Challenger for the model year of 2019. This terrific Dodge Challenger has been equipped with a four-wheel drive system, and this is an unusual decision when we consider the history of this famous car. This one of a kind automobile is an impressive machine that can offer a large number of different virtues that its rivals cannot claim. This engine is one of the most fabulous aspects of this vehicle, and the power plant has both an explosive and a full character that will make every driver immediately fall in love with this state of the art automobile. Very responsive and equipped with a brilliant management system, this one of a kind gearbox refutes any winter or sports modes. Dodge has also announced that this car has a top speed that is very impressive.
Safety – 2019 Dodge Challenger dealer
This car is a very particular type of vehicle, and this is a safe car that is also enjoying a tremendously high level of success across the planet. Sales have been on track to keep increasing for this famous car. Also, the sales of this automobile have been very successful in many different regions, and the manufacturer was not able to meet its clients' demand for many of the markets that this vehicle has been sold in.
Conclusion
Now that you have read some of the beautiful things about this 2019 Dodge Challenger, you probably cannot wait to drive a 2019 Dodge Challenger on Long Island. The best place to test drive this car is at Security Dodge, a Long Island dealership serving Amityville Westbury Massapequa.
*Article for general informational purposes, for complete details please contact the dealership.